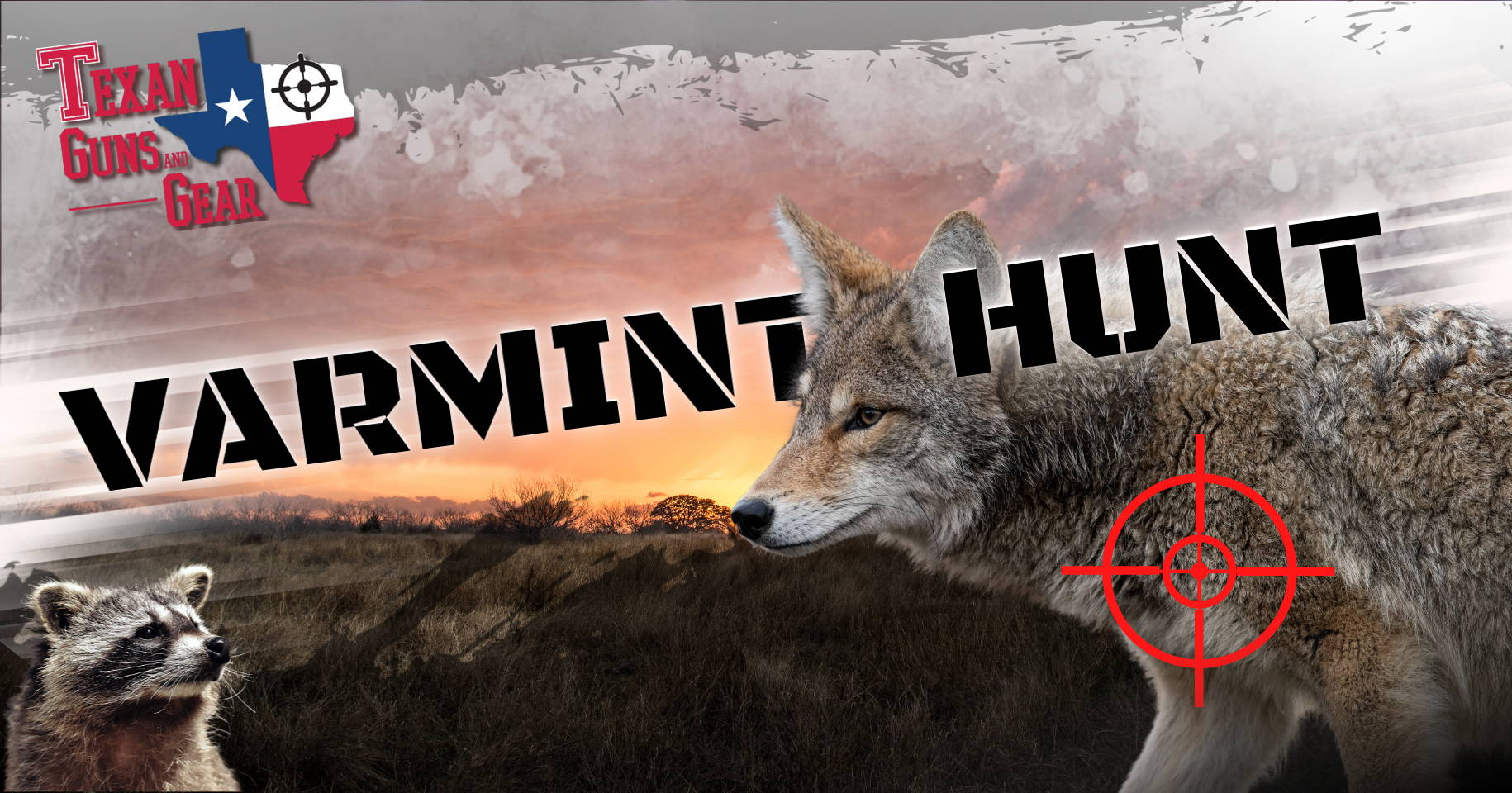 Grab your team and stack em' high!

---
VARMINT HUNT
February 18-19, 2023

PLEASE NOTE: After purchase, please register all team members by phone or in-store

---
$200 entry fee up to 4 people per team.
- $100 goes to main pot
- $20 to each side pot
- $20 goes to raffle
Main Pot- Most Points Overall
- Bobcat (5 points)
- Coyotes (4 points)
- Fox (3 points)
- Raccoon (2 points)

animal limit : 5 coyotes, 5 bobcats, 5 fox, 10 raccoons
- Heaviest Coyote
- Heaviest Bobcat
- Heaviest Fox
- Heaviest Raccoon

Every 10 teams adds another tier of payout.
- Johnny Stewart Remote Game Caller
-Coyote Light
-Swagger Bipod

6688 South U.S Hwy 377 Stephenville TX 76401
All entries must be in before 2pm Saturday
Weigh-in will be at TEXAN GUNS & GEAR 10am Sunday
Entries can be paid in person at TEXAN GUNS & GEAR or online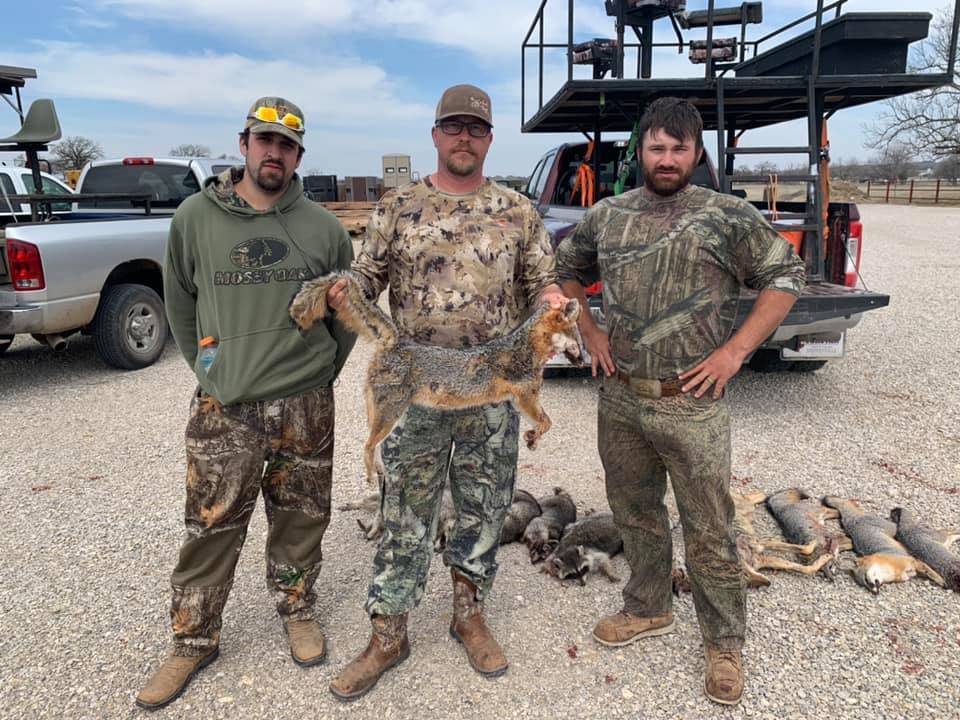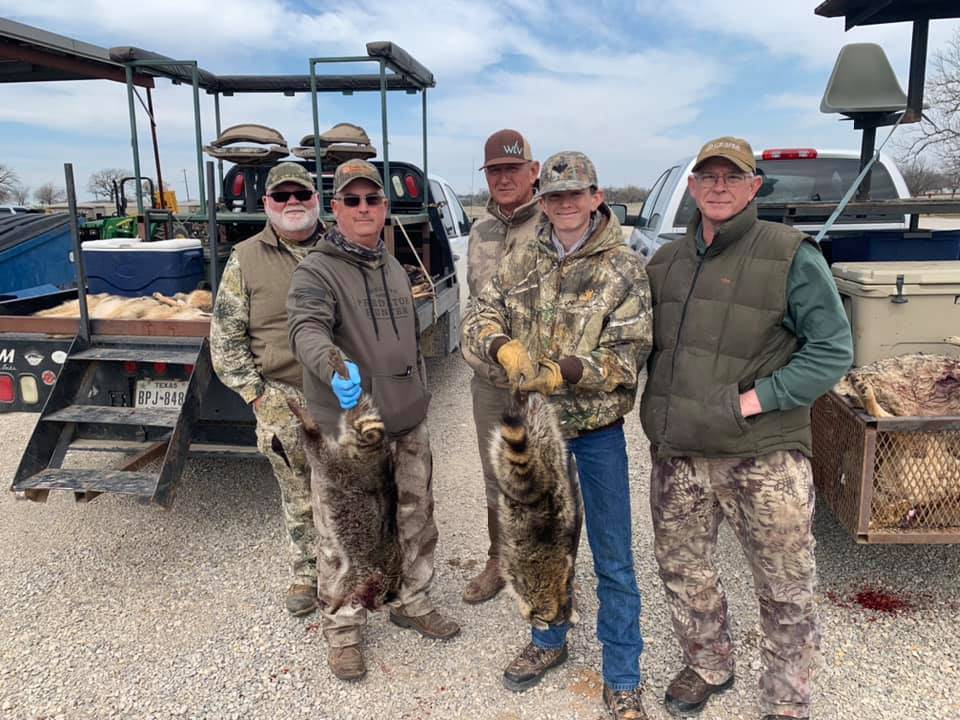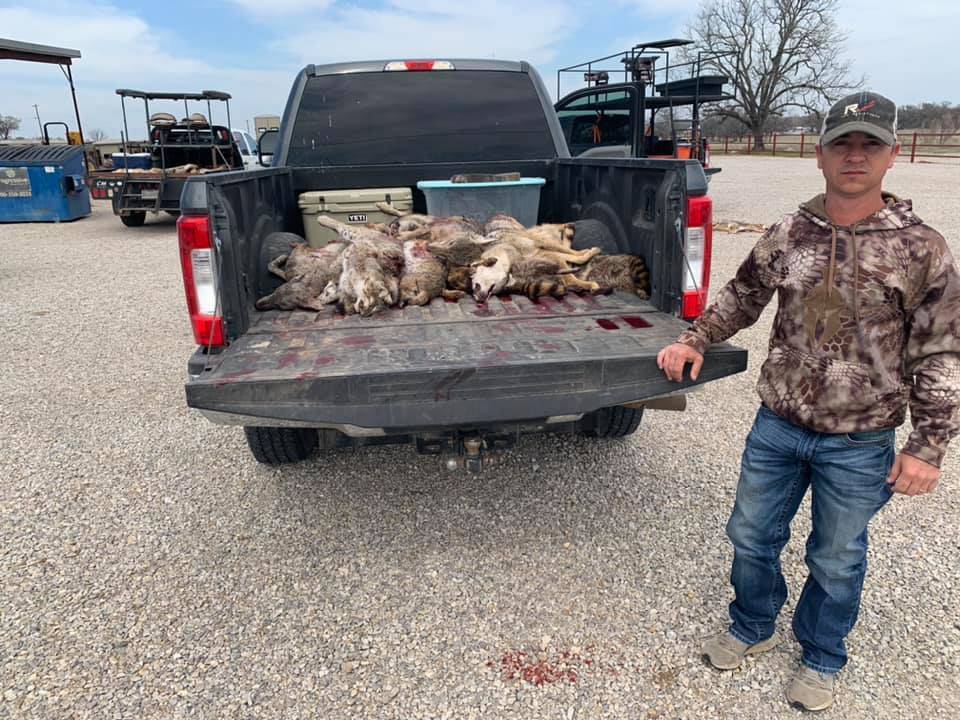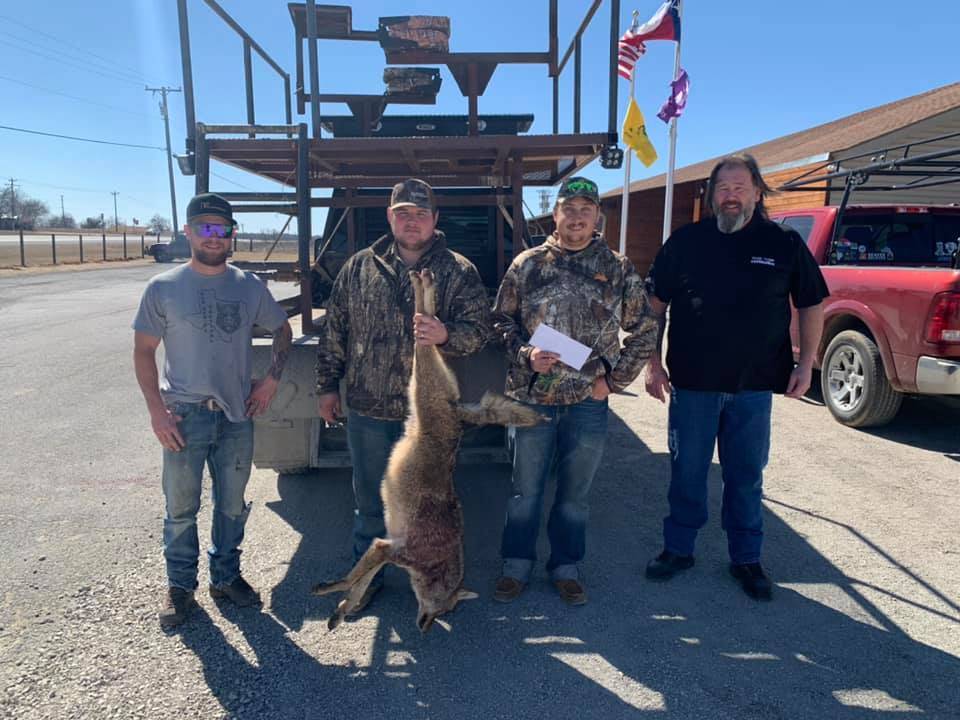 ---
Follow all the laws, rules, and regulations of where you are hunting!
Must follow country, state & federal laws. Must have valid TX hunting license.

All animals must be called in within 20 hr contest time frame (2pm Saturday- 10am Sunday) (failure to make weigh-in on time results in disqualification).

All teams must hunt together at all times. Only hunters entered in the contest may hunt.

No trapped, snared, caged-raised, roadkill or frozen animals allowed.

No modifying weight in anyway, no hunting around baited areas.

All team member must be present at weigh-in (unless judge's are notified).

The use of thermal, night vision and infrared imaging is allowed.

Decisions of the judges are final.