---
Whether your gear needs repairs, upgrades, regular maintenance or minor customizations, our staff can get the job done.
Our gunsmiths are ready to service your firearms from cleanings to customizations and repairs.
Why Our Customers Love Us
"I showed up and they had a huge supply of everything archery! I had the luxury of Mike Marshall showing me my options and fitted me for what would work best for the hunting I do. We then picked out all the "needed options" and he went to work dialing it in. To top it all off they have a huge shooting range right behind the store and he was able to sight me in as well right on the spot!!"
— Steven W.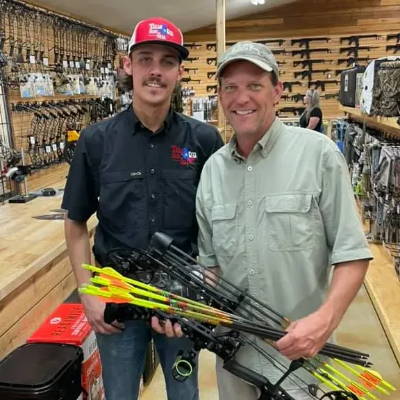 "Professional, knowledgeable, and friendly staff. There's a good selection to find something that suits you and your needs. These positive experiences have been consistent across the several sales people in both gun and archery departments I've worked with. They've earned my business every time."
— Brandon W.
RETAIL STORE LOCATION: 6688 US-377 STEPHENVILLE, TX 76401
CALL: 254-965-9099 - TEXT: 254-275-5521
EMAIL: ORDERS@TEXANGUNSANDGEAR.COM